At Bishop's Primary School, we operate the JASS Scheme, a unique active citizenship programme, which empowers the children to make a difference in their local community, whilst developing their key leadership skills.
Each year, the children agree on a different project or initiative to support through the scheme. In the past, we have helped to develop community garden spaces and engaged heavily in the local areas around our school. Due to the ongoing challenges posed by Covid-19 however, this year, our pupils decided to do things a little differently and go digital!
Introducing Josephine the Chicken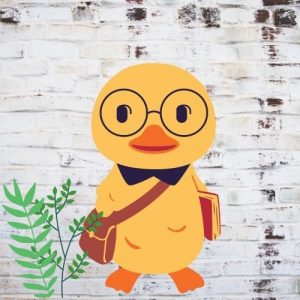 To support the transition of our new pupils coming into our school from September 2021, the children decided to create a virtual tour video, filmed from the perspective of Josephine, a cartoon chicken who is also a new pupil and needs to learn her way around the campus. Josephine stopped to talk to lots of different members of staff to find out what they love about working at Bishop's Primary School, she also made some new friends in the form of our real chickens and ducks in our school garden!
The video was planned, storyboarded, scripted, filmed and directed by our fantastic Year 6 pupils (and edited with a little help from the grown ups!) We hope you enjoy it!
Click on the image below to watch Josephine in action!